News
January 2020
ENGINEERING SOLUTIONS LIVE - 12th March 2020
We have a stand at the Engineering Solutions Live Exibition on Thursday 12th March 2020.
Exhibition visitors will be amongst the first in the UK to see and be able to evaluate our all-new Universal Torque Screwdriver Calibration Machine, scheduled for release in Q1 2020. We will also have a selection of intelligent inline torque transducers, professional transducer displays and bench testers on the stand. Visitors will also be able to discuss our AWS Universal Torque Wrench Calibration machine, with hands-on demonstration of our Kepler 4 software for ISO 6789:2017, and Excalibur Software for BS 7882:2017.
We are attending as part of the FAST Live event, which is part of the larger Engineering Solutions Live Exhibition, taking place at the British Motor Museum.
More information can be found in news articles on the Eureka, FAST and Engineering Solutions Live website.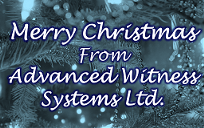 December 2019
Christmas Opening Times
Please note our last office day this year will be 23rd December. We will be open again on 2nd January 2020.

We would like to wish all of our customers a Merry Christmas, and a Happy New Year.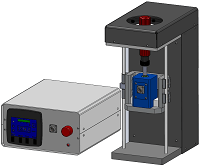 December 2019
New:
Universal Torque Screwdriver Calibration Machine
Currently in the final stages of testing, the all new AWS Universal Screwdriver Wrench Calibration Machine (UTSCM) provides an efficient means of calibrating and testing manually operated torque screwdrivers to ISO 6789-2017, or company specific standards and specifications.
More information will be released in the New Year.
Coming Q1 2020.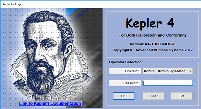 November 2019
Update: Kepler 4 Version 2.0
We have just released Kepler 4 V2.0 containing several updates and bug fixes including the addition of a Lab Humidity slider on the readings details page, the ability to add it to certificates in order to comply with this requirement for certification within the ISO 6789-2017 standard as required by accreditation authorities.
Administrators and Maintainers may now delete Works Orders permanently if they do not have readings saved and a Super Administrator may permanently delete Works Orders with Readings.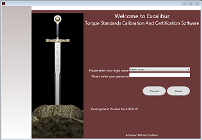 October 2019
New: Excalibur Software for BS 7882
We are preparing to release our Excalibur Software, for Calibrating all types of Torque Transducers. You can input mV or Indicated Torque readings straight from a display, and the software will determine the classification of the Transducer, along with the overall uncertainty, repeatability and reproducibility of calibration (Based on BS 7882). Coming Q1 2020.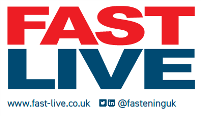 September 2019
FAST LIVE - Thursday 19th September
We have a stand at this month's FAST Live 2019.
FAST Live is the UK's only dedicated fastening and fixing exhibition and we invite you to join us to discuss your torque calibration, control and certification needs.
We will be more than happy to discuss our recently released Universal Torque Wrench Calibration Machine and demonstrate our Kepler 4 software for full certification to the recent ISO 6789:2017 torque standard.