Wireless Telemetry
Load Measurement System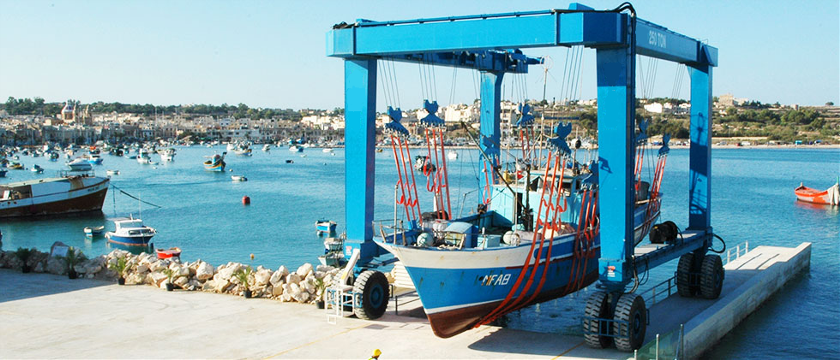 The AWS Wireless Telemetry Load Measurement System is designed primarily for load lifting systems. Multiple Load Links, each with its own digital telemetry transceivers with self-contained batteries, send the data of the loads to a Gateway Router, which acts as a slave Modbus RTU device. In this application a Modbus to Canbus converter to a PLC is part of the full lifting system. The Canbus enables the system to work with the lifting systems Canbus operating data bus. Alternatively a wireless display may be used over the gateway router for improved portability.
Additional is a Load Pin for an attached jib crane and a safety Anti 2-Block telemetry switch, again self-powered. The Anti 2-Block switch also comes with a weight and chain.
Each load transducer (link and pin) and Anti 2-Block switch have a unique ident number with which to identify their readings.

Battery state indicators in the telemetry data show when batteries need changing.

Each load link and pin is supplied with a calibration certificate traceable to UK national standards.

The whole system comes programmed ready for use.

Each cell and unit are to IP67 and operating temperature range of -25 to +55°C.

Note the router and converter require external power.

Meets the CE RED directive, and FCC regulations.

For efficient operation, minimum maintenance and long battery life, the load link, load pin and switch go to minimum power requirements until woken up when needed.
This application shown in use in a marina is for lifting large boats/vessels from the water for storage or maintenance with a power driven, hydraulic motors controlled system using a remote portable telemetry, manual operating system. The Load Links tell the operator how much he is lifting and how well balanced. The Load Pin and Anti 2-Block switch enable the operator to lift individual units on and off the vessel.
The systems can also be used in marinas /harbours for jetties, platforms etc., in factories for moving large items such as tanks and engines.

These are the parts of the system: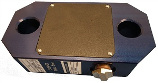 Range 5 to 250 Tonne.
Transmission Distance up to 200m.
For use with standard shackles.
5 Step Linearisation.
Auto Power Down.
Sealed to IP67.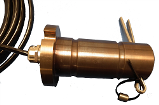 Strain Gauged Internally.
Capacity 5-1000 tonne
5 Step Linearlisation.
Auto Power Down.
Transmission Distance up to 200m.
Sealed to IP67.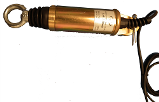 Fully Weatherproof.
Fail Safe Operation.
5 & 10kg bob-weight options.
ATEX version available.
Auto Power Down.
Transmission Distance up to 200m.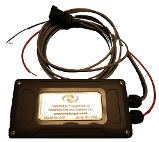 Communicates with all other telemetry modules.
Acts as a Modbus Slave device, storing module readings & status' in read-only registers.
Controls wakeup and sleep of all modules on its network.
Networks can be set up with unique keys, ensuring no clash between nearby operating networks.
Can be used to control and alarm lifting actuators, engine control generators and pump.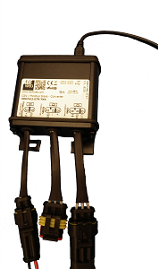 Sends out data held in Modbus registers as Canbus messages.
Canbus message ID matches the telemtry module ID.
Can be used to control and alarm lifting actuators, engine control generators and pumps using the Canbus message system.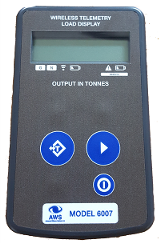 Performs advanced operations with telemetry module readings for local monitoring.
Can be configured to perform individual load link/load cell measurements or in combinations to show such things as bow or stern load when lifting boats or as a total load measurement.
Range of 800m.

External Antenna for Gateway Router
Replaces the Gateway Router's internal antenna for when the Gateway Router is mounted within a metal enclosure, so that the antenna can be mounted externally.

60cm cable attached to Antenna as standard, but additional 3m and 5m extensions are available.
Range of 800m.