About Advanced Witness Systems Ltd

Based in Banbury in Oxfordshire, junction 11 of the M40, we are easily accessible from anywhere in the country. With our proximity to international airports we can be reached from anywhere in the world.
We have been trading for over 25 years as a premier designer of torque transducers, instrumentation control systems, calibration apparatus and certification software programs.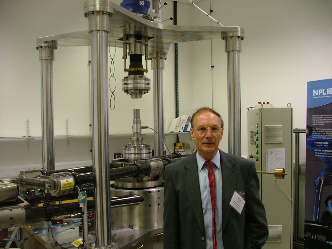 Managing Director Mr Ron Sangster at the National Physical Laboratories where he was contracted as the Concept Designer and Consultant for the Master 2kNm Torque Calibration Machine.
It was acclaimed and since proven to be one of the most accurate torque calibration machines in the world.
Our designers have considerable knowledge in torque transducers, instrumentation control systems and their uses and have been known internationally for over 40 years. Our Managing Director has been very much involved in developing national and international torque standards as well as national standard calibration machines.

We have been involved and supplied equipment in various sectors including Aerospace, Sub Sea, Transport, Power Generation, Defense, Production Plants and Processes.

19 years ago we first developed our Kepler torque wrench calibration software. Now, in its latest version, Kepler 4 is our most advanced torque wrench calibration software to date.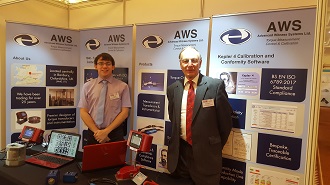 Some of the AWS Team, at a recent exhibition.