2Nm Unsupported Calibration Wheel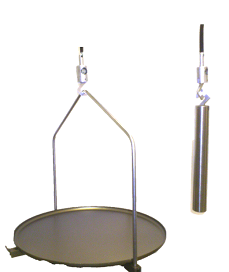 The AWS LTD 2Nm Unsupported Calibration Wheel is designed for calibration of torque measuring devices from 0.04Nm - 2 Nm using the principle of weights/beams at a known distance.
The precision method wheel includes a precision drive machined into the boss to fit a wide range of devices to be calibrated. The boss is easily interchangeable if an alternative drive size is required.
The calibration wheel uses kg and g masses. Precision weight pans and counterweight set; cables; suspension hooks and a robust carry case are included. A UKAS calibration is available on request.
The 2Nm Unsupported Calibration Wheel Features:
Uncertainty

of measurement better than 0.045% of reading.




Both Female 1/4" Square and 1/4" Hex drive as standard for calibration of a wide range of torque measuring devices.

Designed to be used with kg and g weights

Easily interchangeable boss for alternative drive sizes

Precision masses available.
Dimension:
Overall Diameter: 104mm

Thickness: 10mm across boss

Length of Suspension Filament: approximately 400mm per side
Weights Set for 2Nm Unsupported Calibration Wheel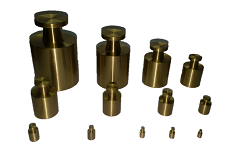 AWS can provide a set of 15 precision brass weights for calibration up to 2Nm. A calibration certificate is included and the weights are supplied in a robust carry case.

Additionally, a UKAS calibration is available on request.
The Weight Set features:
Metric kg and g weights.

M1 Tolerance weights set as standard.

Other Tolerances available on request.

Robust carry case included.

UKAS calibration available on request.