Advanced Witness Systems Ltd, The Home of Torque Innovation.

NEW Kepler 4 now available

We are pleased to announce the latest version of our torque tool calibration and certification software, Kepler 4, is now available to trial or purchase.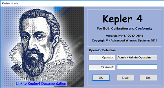 This software written for the calibration and certification of torque wrenches to BS EN ISO 6789:2017, and is available in 3 versions:
Please click on the options above to view the datasheets,
or click here to go to the product pages and find out more.
We have been trading for over 25 years as a premier designer of torque transducers, instrumentation control systems, calibration apparatus and certification software programs.

Unit 8 Beaumont Business Centre, Beaumont Close, Banbury, Oxfordshire,
OX16 1TN, UK
Tel:
+44 (0) 1295 266 939

Email:
sales@awstorque.co.uk
Following the release of the new torque wrench conformity and calibration standard, ISO 6789:2017, and it's BS EN equivalent, BS EN ISO 26789:2017, AWS have produced a white paper highlighting the main changes and requirements.

It can be viewed by clicking below:


Also available in:
New Datasheets:
New Manuals:

Updated Datasheets:
Updated Manuals:
| | |
| --- | --- |
| 09/02/2018- | Kepler 4 Software Download launched |
| 09/02/2018- | Kepler 4 Manual added |
| 07/01/2018- | Updated Kepler 4 Datasheets added |
| 06/10/2017- | Updated Kepler 4 Datasheets added |
| 19/07/2017- | Additional translations of the White Paper added |
| 03/04/2017- | ISO 6789:2017 White Paper added |
| 03/04/2017- | Kepler 4 information added |
TESCA
A Science and Engineering Consultancy; operating to provide solutions to customers problems.
TESCA is a

consultancy of Engineers, Scientists and Technicians of international reputation.
Come visit our website: